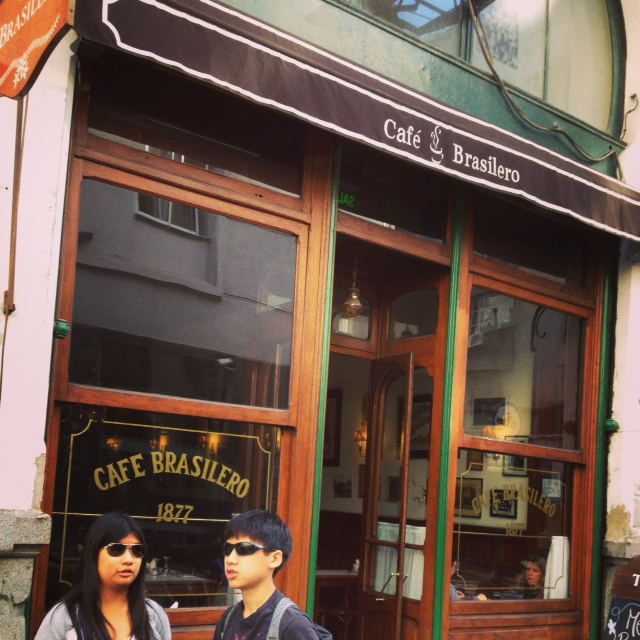 Cafe Brasilero has stood the test of time while most of the old coffee shops and stores have been replaced by the new in Cuidad Vieja (Old Town) Montevideo, Uruguay. Today you can still sit by the corner and enjoy people watching from the window with the 1877 sign written in gold prints.
Inside this vintage coffee shop, a mirror takes center stage, followed by a row of wines and spirits on an old wooden shelf. By the mirror is the wooden counter where coffee is brewed and money is collected. Cortado, espresso, cappuccino are served along with sandwiches, salads, baked goods and daily specials.
This cozy café sits 50 people. Café Brasilero is not just a place for coffee; a meal stop is highly recommended.
You can either choose a meal from the special menu of the day or order from the a la carte menu. Be prepared to speak at least a little Spanish when dining at Café Brasilero.  Having limited Spanish can be a great disadvantage if you are not eating with a local guide or friend. This was the case when we were dining in Café Brasilero. You can also observe what the locals order and get the same thing like we did for the dish shown below. It cost 245 Uruguayan pesos, about US$13.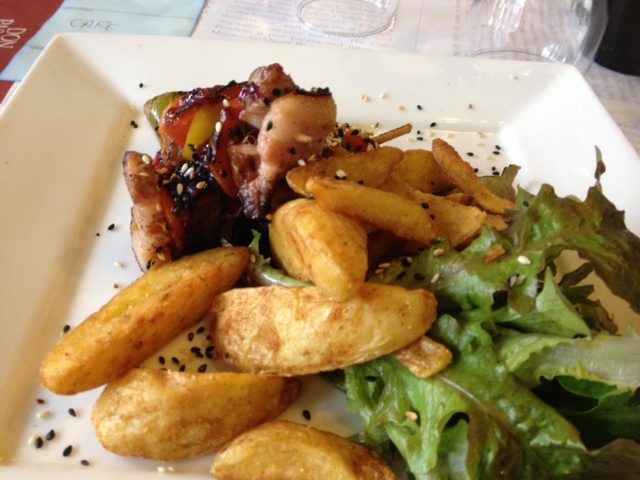 Ham and cheese sandwich was 85 pesos (US$4.50).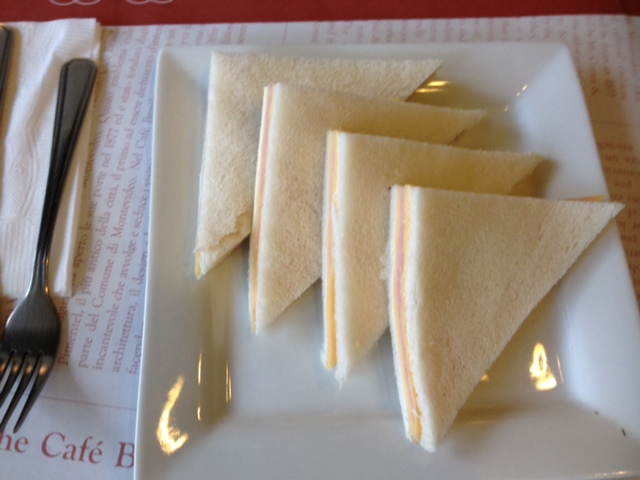 The salad with ricotta cheese (195 pesos) and gnocchi with eggplants (225 pesos):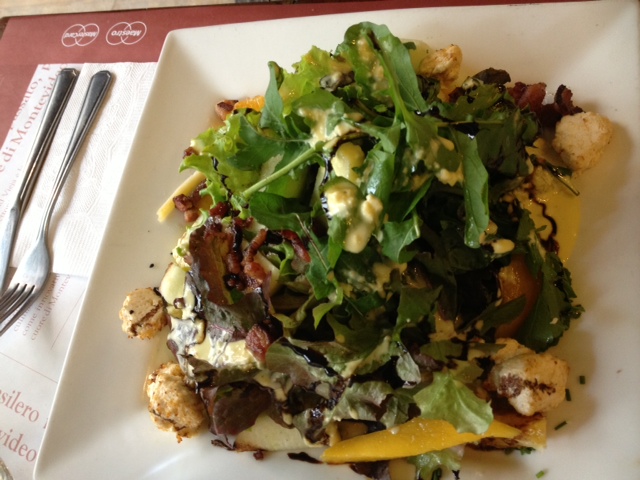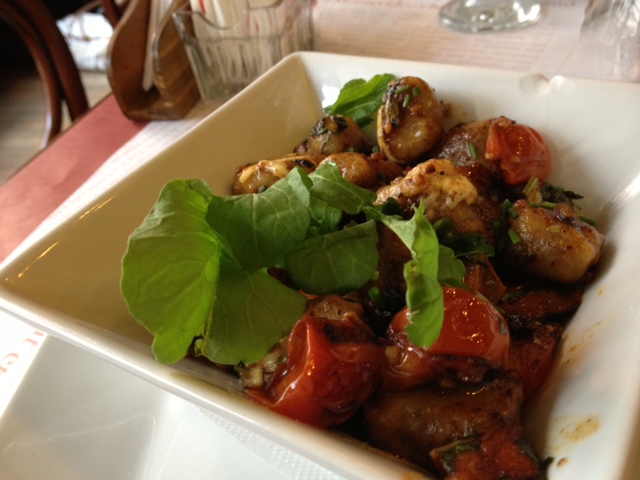 Café Brasilero's cartado, a frothy coffee with lots of milk was worth the wait after a hearty lunch.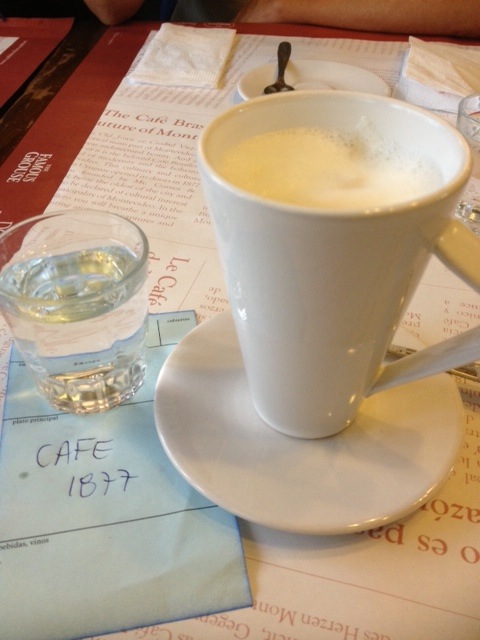 The hot cortado paired well with a dessert called Tarta de Frutilla (strawberry tart):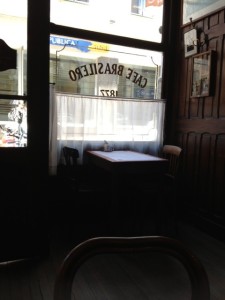 Cafe Brasilero is located at Ituzaingo 1447, Montevideo, Uruguay. Established in 1877, Cafe Brasilero is a cultural heritage site in Uruguay. If you like history, architecture and a good cup of coffee you would love the vintage architectural elements, decor and ambiance of Cafe Brasilero in Montevideo.
Want to know more about Uruguay? Get this Traveling to Uruguay eBook for just $2.99 today.